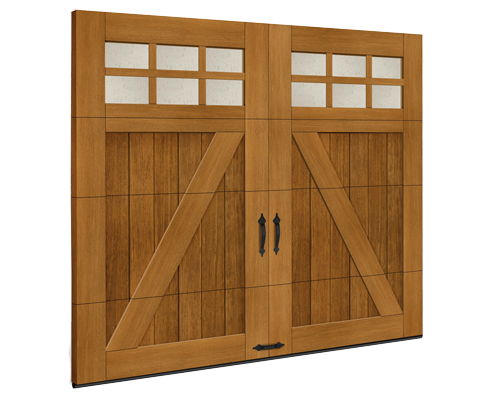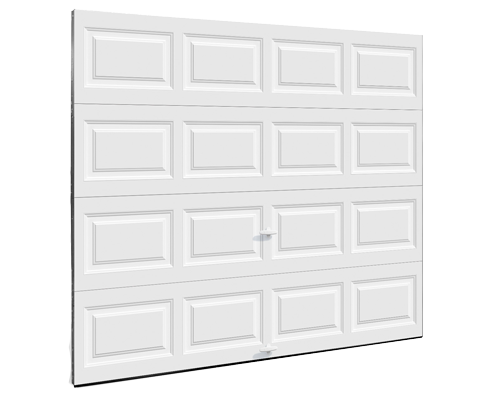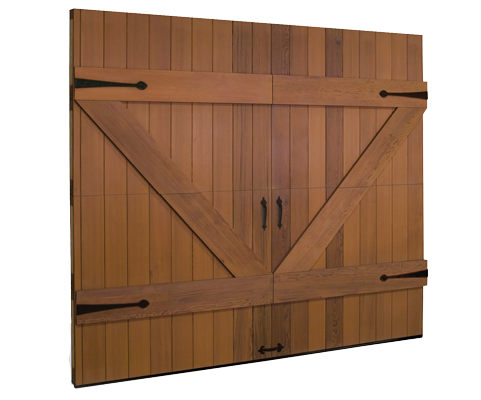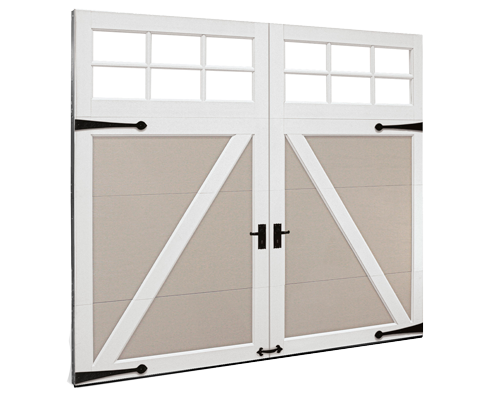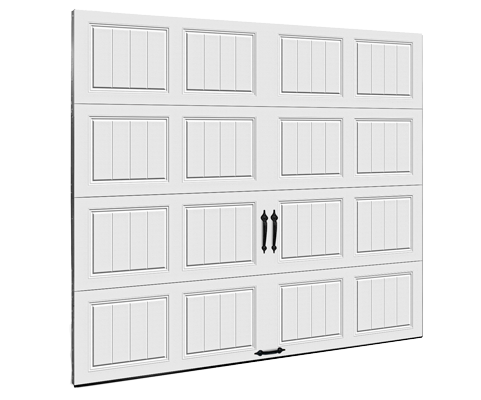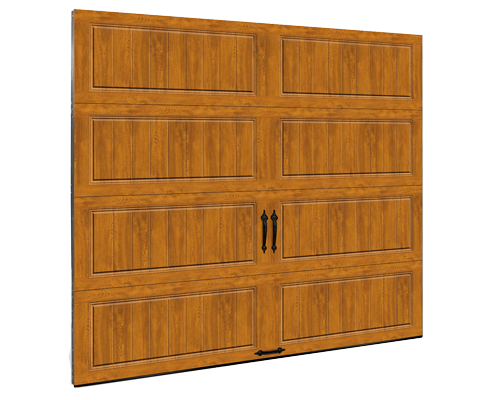 When Homan Garage Door first opened in 1977 there were a limited number of door styles to choose from.  Today there are more options than ever before.
If you're looking for a replacement door, getting familiar with the available styles is a good way to start.  Which of these styles is right for your home?

SHORT RAISED PANELS
The short panel design is one of our most popular options, staying consistently high in demand over time, This style is characterized by symmetrical, square raised panels. These panels give a clean, classic look with just enough texture and depth to complement any style of home.

Long Raised Panels
Long raised panel doors are similar in design to their short panel counterparts, offering the same streamlined appeal. However, as the name suggests, their panels are double the length. Their added length makes them a particularly desirable option for single story houses which tend to have longer lines, such as ranch and cape cod styles. Some manufacturers offer these panels in a recessed option in addition to the traditional raised look.

Flush Panel
This is the most primary style. The panels are generally flat, although they do have some texture. This style is useful in situations where you want the doors to have a subtle presence, and not distract from surrounding elements.

Modern
Modern doors are characterized by sleek lines and clean design. They feature streamlined grooved panels which often creatively incorporate glass. There is minimal hardware visible on the doors so what you see is pure design. One of the best features of modern doors is how customizable they are. The doors are available in many different layouts, and the material, color and finish of the grooved panels can be modified. You can even select the number of glass panels, their placement, and the level of frosting on the glass. The possibilities are virtually endless and the choices are yours, so you're sure to get a look which is perfect for you and your home

Carriage House
Carriage house doors are a terrific option for those looking to add historic charm to their homes. These doors are built to resemble the traditional carriage house doors of the past. They combine the beautiful artistry of a bygone era with the convenience and functionality of a contemporary door. Traditional carriage house doors were designed to open outward, however these new models come with the modern conveniences of overhead engineering and remote access. They are available in a wide variety of styles, and are highly customizable too. We can personalized them with whatever decorative hardware you choose.